Hi all! I hope you all are enjoying your weekend. Ours has been really good... starting with a backyard camp out Friday night and a pool/birthday party for my brother last night. Today we hope to just chill and hang out around the house.
Yesterday was particularly good because I got to scrap after everyone crashed in their beds... I defiantly don't do it enough and need to make a more concerted effort to try to make some sort of layout at least once a week. I've also been listening to The Paperclipping Roundtable (a free podcast that has different guests and scrapbooking topics each week... more info here:
http://www.paperclipping.com/
) lately and it has gotten me back into the memory keeping mode.
Anyway, here is my page...
Journaling reads:
You. rarely look at the camera (that is why I love this picture so)
You. girly girl with the most beautiful curly locks of hair
You. have a best friend Campbell
You. love broccoli and wear a size 8 shoe
You. were NEVER mommy's baby
You. only snuggle when you are sleepy
A fun trend right now is decking out stick pins by add additional jewels, baubles or even small buttons to them... well I didn't have anything on hand that would work on pins so I improvised by adding a punched butterfly to my pins. I think it gives the same effect and I really like the look it gives. Here's another example on a card...
Well, that is all I have to share today. A most sincere thanks for your visit:)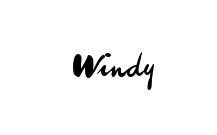 Products: patterned paper (Crate Paper: Brooke collection, October Afternoon: Fly a Kite collection, My Mind's Eye: Lush collection), ribbon (Michael's Stores Inc.), clear stamp (Simply You by Ali Edwards), butterfly punch (Martha Stewart Crafts), stick pins (Vintage Findings Gem pins by Making Memories)