an act of selecting or making a decision when faced with two or more possibilities

the right or ability to make, or possibility of making, such a selection

a range of possibilities from which one or more may be selected

a course of action, thing, or person that is selected or decided upon
Why choice for this year?
I value having the freedom to make choices... everyday... on so many levels. To me life is a series of choices. I believe that each one I make has the potential to cast a positive impact not only in my life but also in the life of each person I encounter this year.
Love these quotes about choice...
You've got a lot of choices. If getting out of bed in the morning is a chore and you're not smiling on a regular basis, try another choice. ~Steven D. Woodhull
When you have to make a choice and don't make it, that is in itself a choice. ~William James
Life is the sum of all your choices. ~Albert Camus
The hardest thing to learn in life is which bridge to cross and which to burn. ~David Russell
To decide is to walk facing forward with nary a crick in your neck from looking back at the crossroads. ~Betsy Cañas Garmon
Everything is something you decide to do, and there is nothing you have to do. ~Denis Waitley
I discovered I always have choices and sometimes it's only a choice of attitude. ~Anonymous
Its our choices that show what we truly are, far more than our abilities. ~Joanne Kathleen Rowling
There are always two choices. Two paths to take. One is easy. And its only reward is that it's easy. ~unknown
Did you pick a word for the year?
So here's my first project for 2011... a journal to keep my random thoughts in... loved getting painted and artsy with my
Chip Art
tools. I don't break them out nearly enough. Here's to a messy (super fun), therapeutic, crafty 2011!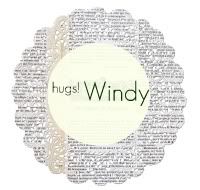 Products: Journal, patterned paper, ChipArt tools and ChipArt shapes (gcd Studios); flower (Prima); paint (Making Memories); trim (Webster's Pages), bling (Michael's Stores, Inc); other (Modge Podge)